WORLD-RENOWNED ENTERTAINER, MAGS, SIGNS WITH 117 PUBLICITY FOR EXCLUSIVE PR REPRESENTATION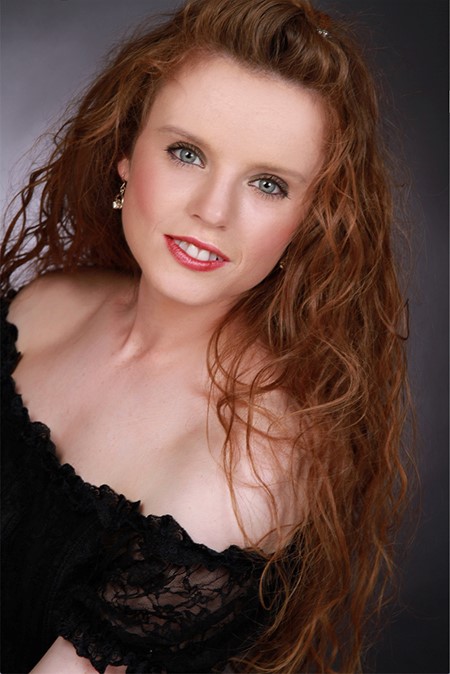 (click for downloadable photo)
She Sings, She Dances, She Fiddles and She's Done It All In Over 40 Countries Throughout the World
NASHVILLE, Tenn. (January 10, 2018) – Irish spitfire, Mags, has signed with 117 Publicity for exclusive PR representation. An all-round vocalist, dancer and multi-instrumentalist from a small farming town Ireland, she is known as one of the most versatile entertainers of her kind having performed four tours with Rhythm of the Dance as well as her own solo shows.
Mags' performances of high speed, traditional Irish tap while playing fiddle and singing have earned her countless awards and accolades in all aspects of music, dance and more.
"I am very happy and excited to become a member of the 117 family." expresses Mags "With the enthusiasm and energy of this team, I know 117 Entertainment will have a major role in helping to make my dream career come true."
"Mags is one of the most dynamic entertainers that I have ever met, from her time in Rhythm of the Dance to performing all over Ireland as a solo act, she has grown and perfected her craft. We are incredibly excited to introduce her to all of Nashville and beyond as a true triple-threat," said Zach Farnum, President & CEO of 117 Entertainment Group.
2018 promises a busy schedule for Mags, as she travels to Nashville to share her talents and pursue her dreams while taking her music career to new levels. She has secured a short term residency at the historic 12th & Porter music venue in Nashville, February through April, and will announce more performance dates in the near future.
About Mags
Mags, an Irish pop-rock/country crossover vocalist, dancer and multi-instrumentalist was raised County Cork, Ireland. Brought up with a music education beginning at age four where she was first introduced to Irish dancing. Mags joined the world-renowned Irish dance troupe, Rhythm Of The Dance performing in front of millions in over forty countries as a principal lead, including a performance on stage with Dolly Parton at Dollywood and for President and First Lady Obama in the White House. She is an accomplished singer-songwriter, and her talent to perform high speed, traditional Irish tap dancing while playing a fiddle has earned her many accolades. Her signature 'Mags Sound' was recorded in Nashville. Follow Mags at http://www.magsmccarthy.com/.
About 117 Entertainment Group
117 Entertainment Group is a multi-faceted entertainment firm specializing in publicity and marketing campaigns for musicians, events and brands as well as artist management and development. Their unique approach centers around the artist as a brand, utilizing new and traditional outreach methods, taking full advantage of broad opportunities to influence and stretch results beyond expectations. 117 represents legendary personalities mainly in country, rock and roll and classic rock genres as well as some of the hottest up-and-coming musicians. Founded by Zach Farnum, the group is one of the fastest-rising companies in Nashville and recognized by industry professionals across the country with a major presence in New York and Los Angeles. Keep current with 117 Entertainment Group at www.117group.com.
# # #