TRAILBLAZING CROSSOVER BAND, EXILE, SIGNS WITH 117 PUBLICITY FOR EXCLUSIVE PR REPRESENTATION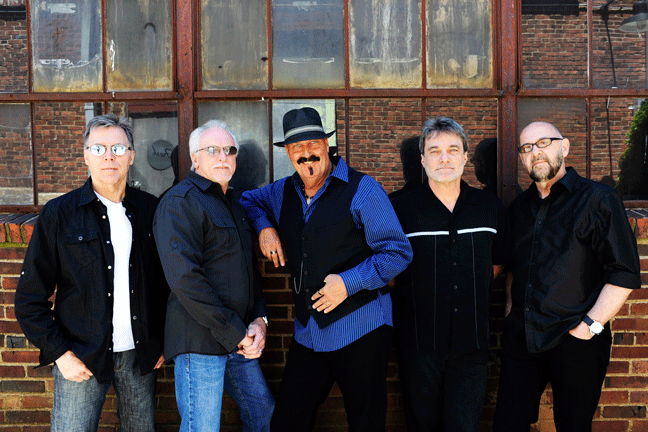 "Wrapped Up in Your Arms for Christmas" Tour Kicks-Off Friday, December 1
 NASHVILLE, Tenn. (November 28, 2017) – Pop/country crossover hit-making band, Exile, has signed with 117 Publicity for exclusive PR representation in preparation of celebrating the band's distinguished career as the longest running self contained vocal group. The band is known for major hits including "Kiss You All Over," "Give Me One More Chance," and "I Don't Want to Be a Memory," to name a few.
Exile's "Wrapped Up in Your Arms for Christmas" tour will make it's way to Nashville, Tenn. with a show at City Winery on Wednesday, December 6. Purchase tickets HERE.
"We're delighted to be teaming up with 117 Entertainment Group!" said members of Exile, adding, "We have a great history with both Zach and Bev and we know they'll do a wonderful job helping Exile celebrate our 55th Anniversary in 2018. It's gonna be a big year!"
"Exile is one the top trailblazing crossover bands in the history of music. They've toured with the top names in various genres, charted majorly successful hits and paved a path of nearly 55 years for future acts. To have them on our roster is not only an honor, but a sincere pleasure as they are some of the kindest and down-to-Earth guys I've ever met," said Zach Farnum, President & CEO of 117 Entertainment Group.
2018 will be the 55th anniversary for the band, which formed in Richmond, Ky. Since beginning in 1963 the band has had No. 1 hits on both the pop and country charts, achieving ten No. 1 hits on the country chart.
Today, the Kentucky Music Hall of Fame members continue to tour performing their greatest hits, fan-favorite on-the-road songs from over the years, and will announce multiple new projects in 2018. More information on Exile can be found at http://www.exile.biz/.
"Wrapped Up In Your Arms For Christmas" Tour Dates:
Dec.1 – Renfro Valley, KY – Renfro Valley Entertainment Center
Dec. 2 – Scottsbsurg, IN – Ross Country Jamboree
Dec. 6 – Nashville, TN – The City Winery
Dec. 9 – Bowling Green, KY – Capitol Arts Center
Dec. 15 – Oklahoma City, OK – Tower Theatre
Dec. 16 – Wetherford, TX – Texas Opry Theater
About Exile
Exile formed in 1963 looking to play small clubs in Richmond, Kentucky, but managed to top both the pop and country charts during their over 55 year-long career. Their most successful hit, "Kiss You All Over" spent four weeks at the top of Billboard's pop chart in 1978. In the early 1980's Exile started to focus on country music. During their run on the country charts Exile has successfully had ten No. 1 singles including "I Don't Want To Be A Memory" and "Give Me One More Chance." They have toured with acts including Aerosmith, Fleetwood Mac, The Oak Ridge Boys, The Gatlin Brothers and The Judds. The 5 original Exile members re-formed in 2008 and continue to tour today. Current members of the band include J.P. Pennington, Les Taylor, Sonny LeMaire, Marlon Hargis and Steve Goetzman.
For more information visit: http://www.exile.biz/ .
About 117 Entertainment Group
117 Entertainment Group is a multi-faceted entertainment firm specializing in management and publicity/marketing campaigns for musicians, events and brands. They represent the likes of Randy Travis, Jerry Lee Lewis, Chuck Negron, Bobby Bare, Lewis Brice, Kalie Shorr, Lee Roy Parnell, Paul Bogart and Scooter Brown Band, just to name a few. Zach Farnum has managed PR campaigns for an eclectic list of artists as well as high-profile events and festivals including A Heroes and Friends Tribute to Randy Travis, Charlie Daniels' Volunteer Jam, Country Stampede, Tree Town Music Festival and more. He serves as a co-chair of the TJ Martell Foundation's Young Professionals Council and was recently appointed to the board of directors for the Nashville Association of Talent Directors where he serves as Membership Chairman. Bev Moser has worked with country artists, television actors and celebrities, as well as book authors creating articles and reviews, conducting interviews and covering an endless stream of festivals and press conferences. Together at 117, the team brings a brand-driven approach to management, publicity and marketing campaigns and continues to be a go-to firm for multiple high-profile projects.
For more information visit www.117group.com/exile.
# # #