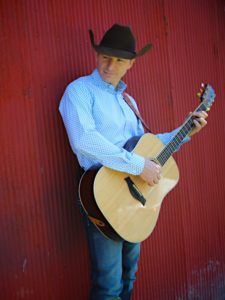 If you were to turn on an old transistor radio and tune it to a country station, you might hear legends like Merle Haggard, Hank Williams, and Johnny Cash crooning from the speakers… but newcomer Paul Bogart could just as easily fit alongside that vintage lineup. Though his songs are fresh and he himself is young, he is an old soul with a knack for capturing time-honored traditions and summing up classic sentiments in catchy, three-minute songs. Exuding sincerity and a rare, down-to-earth charm, Paul Bogart is, simply put, the epitome of traditional country music.
Possessing elements of a quippy, good-natured Brad Paisley song along with the boots-and-spurs appeal of a George Strait tune, Bogart's music additionally radiates authenticity, a core component of country music.
Bogart's new release, Leather, is the perfect paradigm of that Old West lifestyle that Bogart himself lives and breathes, "This album is about hard work, hustle, and loving the woman God gave you," he says candidly. "It's about keeping your head down when you win and crawling back in the saddle when you hit the ground." Sentiments Bogart knows firsthand, having grown up in north-east Oklahoma to a family of truckers, team ropers and musicians; the title track,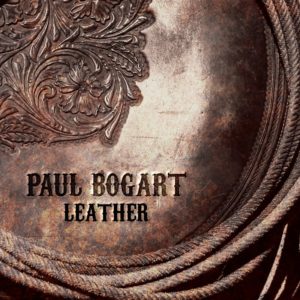 "Leather," hearkens back to those Heartland roots and homegrown work ethic. "I think about my grandparents and how hard they worked to make it," muses Paul. "It's given me inspiration and motivation to work hard and never give up on my dreams." Indeed, Leather taps into the belief that there's beauty that comes from weathering storms together and seeing tough times through; it's an anthem for anyone who's ever pressed on, persevered, or prayed for something better.
Paul's lead single and video, "All That Cowboy Jazz," is an infectious western swing song that will have listeners on their feet, boot-scootin' across the floor in seconds. Co-written with a Hall of Fame radio DJ (WSM's Bill Whyte) and a world class multi-instrumentalist (Zach Runquist), Bogart lists the let-loose, line-dance-potential number as a personal favorite from the album.
Produced by Sony Nashville recording artist Trent Willmon (Little Big Town's "Rain on a Tin Roof," Montgomery Gentry's "Back When I Knew It All"), Leather was released on September 8th, 2017.
For more information on Leather or Paul Bogart, please visit paulbogart.com.
For booking, please contact:
Kent McCoy
kent@paulbogart.com
(832) 330-6257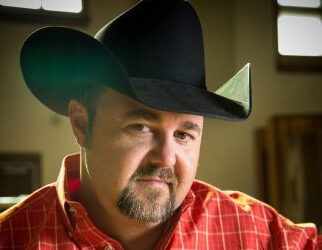 "I love Daryle Singletary's heart and soul — for life, for others and for true country music. Co-producing his first LP was a highlight in my career. He is one of the best and made me a better artist. My love and prayers are sent to Holly and the family. Thanks for the memories, brother." – Randy Travis
read more