NASHVILLE ASSOCIATION OF TALENT DIRECTORS
The Nashville Association of Talent Directors (NATD) was founded in 1958 and professionally represents, directs, and promotes the entertainment industry through its members. Today those members generate over $300 million dollars annually for Nashville-based artists. The organization not only serves as a forum for idea exchange among its members, it also serves as a vehicle for other facets of the industry to share information vital to the overall growth of the Nashville music and entertainment industry. NATD members foster camaraderie among "friendly competitors" which seems to be unique to the close-knit Nashville music and entertainment community. As part of its philanthropic program NATD provides scholarship funds for students showing exemplary performances in academics, civic duties, and personal goals. For more information, please visit www.n-a-t-d.com.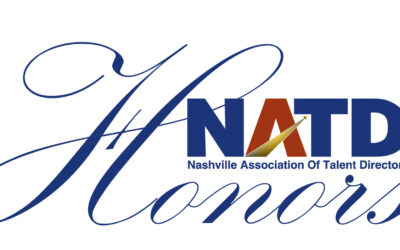 The Nashville Association of Talent Directors (NATD) have announced seven highly-respected individuals who will be recognized at the 7th Annual NATD Honors Gala scheduled for November 14, 2017 at the Hermitage Hotel and presented by the Grand Ole Opry and Springer Mountain Farms.
read more