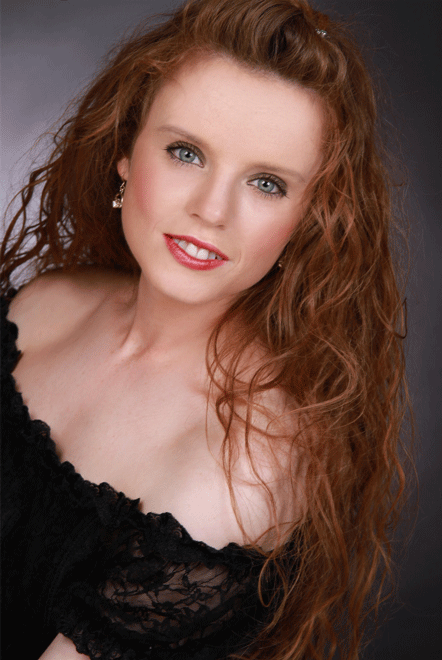 Mags, a lovely young vocalist, dancer and multi-instrumentalist was raised on her family's farm in County Cork, Ireland. With a music education beginning at age 4 when she was first introduced to Irish dancing.
Taking a 'timeout' from college, Mags joined the world-renowned Irish dance troupe, Rhythm Of The Dance. During the next three years, she played for millions throughout 40 plus countries as a principal lead in this hit show, at one point even performing on stage with Ms. Dolly Parton at Dollywood in Tennessee. Unique to her alone, the talent to perform high speed, traditional Irish tap while playing fiddle at the same time.
After performing for President and First Lady Michelle Obama at the White House on St. Patrick's Day in March 2009, Mags returned to Ireland, completing her university music degree with honours. With fiddle in hand, she then travelled to Los Angeles with her creative partner/producer-manager to pursue a long-standing dream of a pop career.
Always up for a challenge, one of two music videos shot in 2012, 'Nothing Like A Friend' found her working above and below the Santa Monica Pier and in the early hours of next morning, on a blistering 135ºF dry lakebed in the California desert. That same year she also accepted a gracious invitation from the town of Gilgandra, NSW, Australia to shoot a professional clip for another of her songs.
An accomplished singer-songwriter, with her lovely but powerful pop-rock/country crossover voice, she captured her signature 'Mags Sound' in 16 new songs recorded in Nashville during late April, 2016.
With customary generosity, Mags has spent her life doing for others, with a major emphasis on those less fortunate. While on tour with the dance company, she would often perform at hospitals, schools, retirement homes, etc., anywhere she felt could use a little cheering up. At 19, she self-produced an amazing performance DVD with all proceeds going to help build schools in Zimbabwe.
Management / Booking Information: Michael Anthony, Emerald Fields Productions
formulahits@gmail.com | Office: + 353 (0)21 477 8168
No Results Found
The page you requested could not be found. Try refining your search, or use the navigation above to locate the post.