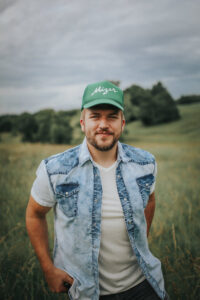 Trying to get all of Logan Mize's backstory straight is a little bit like herding cats. But it makes for some great songwriting material.
It involves stories about him living in his Suburban, Justin Timberlake being a fan, his great uncle discovering Buck Owens back in Bakersfield, selling out 2,000-seat venues with no record label behind him, driving a dump truck, wooing his now wife with sushi and a bucket of chicken wings, filming a commercial with Hayden Panettiere, getting a smile and a nod from Merle Haggard during a performance and being named the tourism ambassador by the Governor of the state of Kansas.
All true stories. And there are more where those came from.
There was that show he booked before any of his records came out. He and his band sold out a 600-person capacity club. "We tried out all the songs," Mize remembers. "They sold out of beer three times that night and they didn't pay us much of anything because I didn't even know you had contracts for that sort of thing. That was my crash course in touring and playing clubs. All my old friends, teachers, all the people who laughed at me for going to Nashville — all of a sudden, we held their attention. For three hours. That night I was like 'this might actually work.'"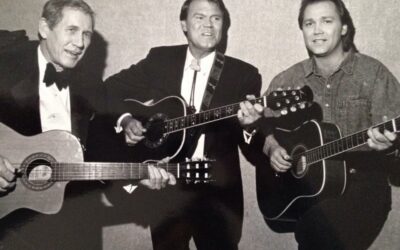 JERRY LEE LEWIS, BOBBY BARE, STEVE WARINER, CHUCK NEGRON, AMBROSIA, MAX T. BARNES, LOGAN MIZE, SCOOTER BROWN BAND AND KALIE SHORR MOURN THE LOSS OF COUNTRY ICON GLEN CAMPBELL Steve Wariner and Glen Campbell (L to R): Chet Atkins, Glen Campbell and Steve Wariner "Glen...
read more