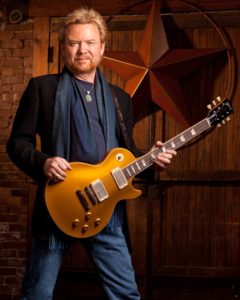 No Depression may have said it best when they called Lee Roy Parnell "a fine writer blessed with a rich, soulful vocal delivery and a blistering array of guitar chops drawn almost equally from Texas blues, Memphis soul, and Southern rock traditions."
After honing his skills over more than a decade of playing clubs in Austin, Houston, Dallas/Fort Worth, and New York, the triple-threat artist known for his guitar prowess (particularly slide guitar), smooth soul-drenched voice, and top-shelf songwriting skills laid a new foundation in Nashville.
After earning a regular spot at the famed Bluebird Café and a publishing contract, Parnell launched his solo career on Arista Records, which produced many country hits, including "A Little Bit Of You" (#1 hit), "What Kind of Fool Do You Think I Am" & "Tender Moment" (#2 hits), and four other Top 10 hits: "Love Without Mercy," "On The Road," "I'm Holding My Own," and "Heart's Desire."
Parnell has earned two GRAMMY® Award nominations for his instrumental tracks, "Cat Walk" (with Flaco Jiménez) and "Mama, Screw Your Wig On Tight" and was nominated for the CMA Vocal Event of the Year on "John the Revelator" (with The Fairfield Four). Gibson has honored Parnell with the creation and production of the Lee Roy Parnell Signature '57 Les Paul Goldtop guitar, modeled after the only guitar Parnell owned from the time he was 15 years old until he was well into his 30's.
During his storied career, Parnell has toured/collaborated with many music legends including The Allman Brothers Band, Merle Haggard, Delbert McClinton, and Bonnie Raitt. In 2011, Parnell was presented with his most cherished honor: being inducted into the Texas Heritage Songwriters' Hall of Fame, joining the likes of such talented composers as Kris Kristofferson, Rodney Crowell, JD Souther, Willie Nelson, Guy Clark, and others.
In 2017, Parnell released his first new album in over a decade — the highly-anticipated and critically-acclaimed Midnight Believer — on Vector Recordings/BFD. Parnell produced the album and co-wrote all 10 songs with award-winning songwriter Greg Barnhill, including the moving "Sunny Days," which features a special guest appearance by The Fairfield Four.
For more information please visit leeroyparnell.com/.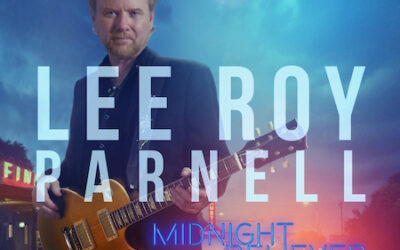 Ace guitarist and hit singer/songwriter Lee Roy Parnell has released his first album in 11 years, Midnight Believer. The 10-track project has been released by Vector Recordings/BFD and is available for purchase at iTunes, Amazon, other digital music outlets, and where music is purchased.
read more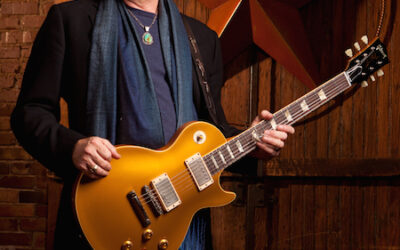 World-renowned guitarist and country hit maker Lee Roy Parnell has joined the 117 Publicity roster for exclusive PR representation. Parnell has had several top Billboard hits throughout his career including "What Kind of Fool Do You Think I Am," "Tender Moment" and "A Little Bit of You," to name a few. He is known for his prodigious slide guitar skills, distinctive voice and hit songwriting chops.
read more