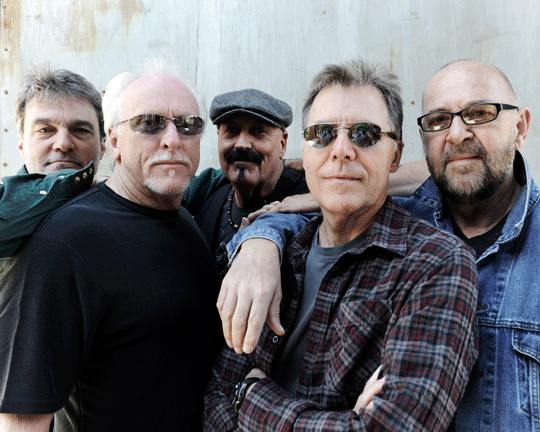 Buckminster Fuller is credited with coining the phrase, "the sum of the parts is greater than the whole." What he was really trying to say was that if a group of individually talented people work together successfully "that teamwork will produce an overall better result than if each person" was trying to do their own thing. That's a overtly mathematical explanation for a successful band. But with a successful band, you got your math and then you got your chemistry. The end result is an unpredictable outcome of the collision between math and chemistry…with a whole bunch of emotion in between. And when it works out, it's a miracle.
Exile may well be the most textbook illustration of this theory; if not in deed certainly in accomplishment and longevity. Case in point: How many other bands formed in 1963 are still speaking to one another?
Exile hit the peak of their success in 1978 with the ballad hit "Kiss You All Over." After a couple of minor subsequent pop hits, they re-established in 1983 as a country music group. Between then and the early 1990s, the band had several country chart hits, including the Number Ones "Woke Up in Love", "I Don't Want to Be a Memory", "Give Me One More Chance", "Crazy For Your Love", "She's a Miracle", "Hang On to Your Heart", "I Could Get Used to You", "It'll Be Me", "She's Too Good to Be True" and "I Can't Get Close Enough".
The country music version of the band includes J.P. Pennington (guitar, lead vocals), Les Taylor (guitar, vocals), Sonny LeMaire (bass, vocals), Marlon Hargis (keyboards) and Steve Goetzman/Gary Freeman (drums).
The hit song "Kiss You All Over" was used in the 1996 Adam Sandler movie Happy Gilmore and in the 2006 film Employee of the Month.
Pennington's song writing talent led to recognition as BMI Writer of the Year to one of BMI's Top 100 Writers of the Century. His music has been recorded by Alabama, Janie Fricke, Kenny Rogers and other artists
For more information please visit exile.biz.
Booking Agent: Buddy Lee Attractions
BLA Website | (615) 244-4336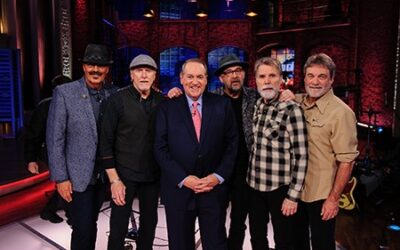 Crossover hit-making band, Exile, is celebrating a distinguished career of 55 years as the longest running self-contained vocal group. This past weekend they had the distinguished honor of being the featured musical guest performing their hit songs "It'll Be Me" and "Give Me One More Chance" on the highly acclaimed TBN show Huckabee. Guests at the Grand Ole Opry experienced a special vocal event when friend and Opry member, Whisperin' Bill Anderson joined Exile for a 40th Anniversary performance of "Kiss You All Over" on the Opry stage. The iconic song spent four weeks at the top of Billboard's pop chart for Exile in 1978 and was recorded by Anderson 1979 on his "Ladies' Choice" album.
read more