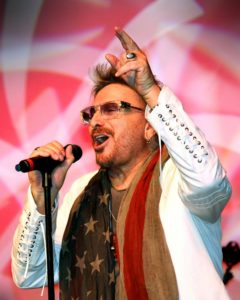 Chuck Negron, formerly of Three Dog Night, has been captivating audiences for over five decades with his iconic vocals, unique humor and brilliant storytelling. His catalog of hits are timeless and appeal to music fans of all ages. In 1967, Negron became a founding member of Three Dog Night; a vocal trio having roots in R&B, rock-n-roll, and urban doo wop, creating a style of music that was totally new and unique.
The world was introduced to Negron and Three Dog Night in 1969 by the band's first million-seller "One." Driven by Negron's solo lead vocals on four million-selling singles, three #1 records, (one which topped the charts for six weeks, "Joy to The World") five top 5 hits and seven top 40 hits, he put and kept Three Dog Night on the charts for six years. He performs upwards of 70 shows a year giving audiences the opportunity to hear his impressive volume of hits plus an exciting repertoire of new songs from his numerous solo CD's. Negron is currently gearing up to release a new album backed by the vocal talents of his two youngest daughters, Charlotte Rose and Annabelle Quinn.
For more information please visit chucknegron.com.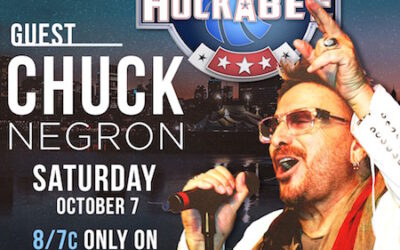 Chuck Negron, largely known as the voice on Three Dog Night's hits "Joy to the World," "One" and many more, will be the featured musical guest on the debut of the highly anticipated show Huckabee on TBN hosted by Governor Mike Huckabee. The show will air on Saturday, October 7 at 8/7c. Viewers can find their local TBN channel HERE or stream online HERE.
read more