LEGENDARY ROCK STAR TO KICK OFF SUMMER TOUR HEALTHIER THAN EVER WITH REVOLUTIONARY ACCESSORY
Former Three Dog Night Vocalist Will Bring "Joy To The World" On 'Happy Together Tour' With Aid of Oxygen Glasses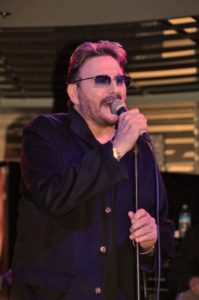 LOS ANGELES, Calif. (May 22, 2017) – When Chuck Negron found out 25 years ago that he had Chronic Obstructive Pulmonary Disease (COPD) coupled with Emphysema, he knew his days in show business were numbered. The rock icon whose hits include "Joy to the World," "One" and "Easy To Be Hard" has been touring hard since then and in June will kick off the iconic Happy Together Tour wearing Oxy-View glasses — a new solution to live performance and breath support that he hopes will inspire fellow musicians and people with disabilities. Fans can also see him on solo dates throughout the remainder of 2017.
"Wearing oxygen onstage or in public isn't something that any celebrity wants to do, but I had to do something and these glasses were a miracle answer. I can breathe freely, sing 100 percent better and no one knows the difference!" said Negron, adding, "I hope that my story encourages others to get the medical support they need. Live life to the fullest and pursue your dreams no matter what."
Last year, Negron's doctors advised him that if he kept performing he would put his health in serious risk. He would either need to retire or find an alternative. Wearing a cannula onstage was out of the question, but so was retiring — so his management went out and discovered Oxy-View glasses.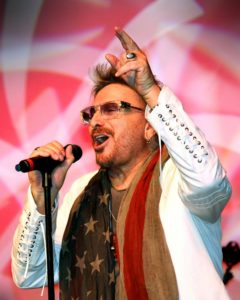 These unique glasses allow the oxygen to travel through the hollow frames and into two tiny tubes that hook into his nose. The main oxygen line connects to the stems at the back of the glasses and is disguised to look like a guitar cord that runs underneath his jacket and connects to an oxygen concentrator that is placed off stage alongside other stage equipment. This accessory is nearly unnoticeable for fans and helps Negron remain in good health and perform an outstanding show.
Negron will tour for the fourth year on the critically-acclaimed, Happy Together tour, joining headliners The Turtles featuring Flo and Eddie as well as The Association, The Box Tops, The Cowsills and The Archies starring Ron Dante.
Chuck Negron 2017 Tour Dates:
Appearing on the Happy Together Tour
June 9 – Biloxi, MS – IP Casino, Resort & Spa
June 10 – Clearwater, FL – Ruth Eckerd Hall
June 11 – Jacksonville, FL – Florida Theatre
June 13 – Morristown, NJ – Mayo Performing Arts Center
June 14 – New Brunswick, NJ – State Theatre New Jersey
June 15 – Northampton, MA – Calvin Theater
June 16 – Westbury, NY – NYCB Theatre at Westbury
June 17 – Albany, NY – Palace Theatre
June 18 – Tarrytown, NY – The Tarrytown Music Hall
June 20 – Englewood, NJ – Bergen Performing Arts Center
June 21 – Glenside, PA – Keswick Theatre
June 22 – Jim Thorpe, PA – Penn's Peak
June 23 – Williamsport, PA – Community Arts Center
June 24 – Lancaster, PA – American Music Theatre
June 25 – Hampton Beach, NH – Hampton Beach Casino Ballroom
July 4 – San Rafael, CA – Marin County Fair
July 6 – Modesto, CA – Mary Stuart Rogers Theatre
July 7 – Brooks, CA – Cache Creek Casino Resort
July 8 – Salem, OR – Historic Elsinore Theatre
July 9 – Snoqualmie, WA – Snoqualmie Casino
July 12 – Saratoga, CA – The Mountain Winery
July 13 – Agoura Hills, CA – The Canyon Club
July 14 – Santa Ynez, CA – Chumash Casino
July 15 – Beverly Hills, CA – Saban Theatre
July 16 – Costa Mesa, CA – OC Fair, Pacific Ampitheatre
July 19 – San Diego, CA – Humphrey's Concerts by the Bay
July 21 – Pheonix, AZ – Celebrity Theatre
July 22 – Las Vegas, NV – Cannery Casino Hotel
Solo Appearance
July 29 – Uncasville, CT – Mohegan Sun Casino
Appearing on the Happy Together Tour
Aug. 4 – Danbury, CT – Ives Concert Park
Aug. 5 – Red Bank, NJ – Count Basie Theatre
Aug. 6 – Boston, MA – The Wilbur
Aug. 7 – Wilmington, DE – Playhouse Theatre
Aug. 9 – Hamburg, NY – Erie County Fair
Aug. 10 – Kettering, OH – Fraze Pavilion for the Performing Arts
Aug. 11 – New Buffalo, MI – Four Winds Casino
Aug. 12 – Manistee, MI – Little River Casino Resort
Aug. 13 – Cleveland, OH – Jacobs Pavilion at Nautica
Aug. 14 – Indianapolis, IN – Indiana State Fair
Aug. 16 – Effingham, IL – Effingham Performance Center
Aug. 17 – Nashville, TN – Ryman Auditorium
Aug. 18 – Hot Springs, AR – Oaklawn Racing & Gaming
Aug. 19 – St. Louis , MO – River City Casino
Aug. 20 – Mayetta, KS – Prairie Band Casino & Resort
Aug. 22 – Louisville, KY – Kentucky State Fair
Aug. 23 – Fort Wayne, IN – Foellinger Outdoor Theatre
Aug. 24 – Waukegan, IL – Genesee Theatre
Aug. 25 – Aurora, IL – Paramount Theater
Aug. 26 – Millie Lacs, MN – Grand Casino Hotel
Solo Appearances
Sept. 29 – Las Vegas, NV – Golden Nugget Hotel & Casino Gordie Brown Theater
Oct. 7 – Larchwood, IA – Grand Falls Casino Lounge
About Chuck Negron: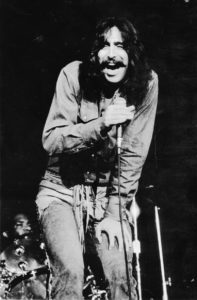 Chuck Negron, formerly of Three Dog Night, has been captivating audiences for over five decades with his iconic vocals, unique humor and brilliant storytelling. His catalog of hits are timeless and appeal to music fans of all ages. In 1967, Negron became a founding member of Three Dog Night; a vocal trio having roots in R&B, rock-n-roll, and urban doo wop, creating a style of music that was totally new and unique. The world was introduced to Negron and Three Dog Night in 1969 by the band's first million-seller "One." Driven by Negron's solo lead vocals on four million-selling singles, three #1 records, (one which topped the charts for six weeks, "Joy to The World") five top 5 hits and seven top 40 hits, he put and kept Three Dog Night on the charts for six years. He performs upwards of 70 shows a year giving audiences the opportunity to hear his impressive volume of hits plus an exciting repertoire of new songs. He will also be announcing the release of multiple special projects in 2017, all while celebrating 25 years of sobriety after an infamous and very public life or death battle with addiction during his Three Dog Night years.
For more information please visit www.chucknegron.com.
###