117 Entertainment Group is an entertainment firm specializing in publicity and marketing campaigns for musicians, events and brands. They represent legendary stars mainly in rock and roll, country and classic rock genres as well as some of the hottest up-and-coming musicians. Collectively, the group has worked with artists like Charlie Daniels, Don McLean, Randy Travis and many more as well as high-profile events and festivals including Country Stampede, Country Jam USA and more. Founded by Zach Farnum, the group is one of the fastest-rising companies in Nashville and recognized by industry professionals across the country with a major presence in New York and Los Angeles.
Zach Farnum
President & CEO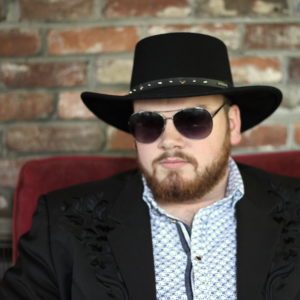 Zach Farnum moved to Nashville with big dreams, not knowing anyone, from a small town in the smallest state — Rhode Island. With a belief that entertainment can touch people in so many ways, his drive continues to be to positively influence people in heartfelt ways through his many pursuits and endeavors. His passion for music brought him to Nashville where he studied at Trevecca University while taking the plunge into the music industry immediately.
Zach has managed PR campaigns for an eclectic list of artists including Jerry Lee Lewis, Charlie Daniels, Logan Mize, Don McLean, Randy Travis, Lewis Brice, Bobby Bare, Tommy Roe and many more, as well as high-profile events and festivals including A Heroes and Friends Tribute to Randy Travis, Charlie Daniels' Volunteer Jam, Country Stampede, Tree Town Music Festival and countless others. Farnum brings a brand-driven approach to publicity and marketing campaigns and continues to be a go-to publicist for prominent agencies, managers and record labels. He is a co-chair of the TJ Martell Foundation's Young Professionals Council, serves on the Board of Directors for the Nashville Association of Talent Directors and is a member of the Academy of Country Music.
Zach does not sit still for long – his mind is continually spinning and working on the next project, new strategies and determining how to best support his clients.
Bev Moser
VP of Publicity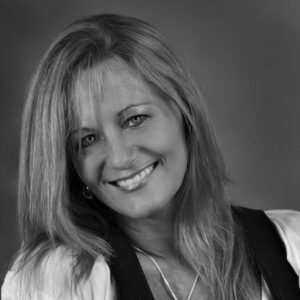 Bev Moser has captured many priceless moments for nearly two decades. If you have attended a country music related event in Nashville, you have most likely witnessed Bev capturing the special moments and working her cameras. In addition to running her photography company, Moments by Moser Photography, she also worked the last nine years as a journalist and production manager for online country music outlet, Digital Rodeo. Moser has worked with country artists, television actors and celebrities, as well as book authors creating articles and reviews, conducting interviews and covering an endless stream of festivals and press conferences while also producing many events for various companies.
Bev has been committed to community and professional involvement and volunteerism for many years including co-chairing the Norfolk, NE  American Cancer Society Relay For Life in its early stages for many years as well as working with youth organizations for the Jaycees and 4H of her community. For the last nine years she has been involved with the Strategic Planning Board for the success of Nashville Songwriters Hall of Fame as well as the Official Photographer; a very active committee member for the Muscular Dystrophy Association Muscle Team Gala organizing artists and celebrities to team up with the children and bring awareness to the challenge of finding a cure for MDA; a three year Advisory Board Member at Nossi College of Arts offering advice and suggestions on the school's curriculum and give a real-world business perspective in discussions on classes in photography, videography, graphic design, and illustration; a longstanding member of  the Mt Juliet Chamber of Commerce recognized for contribution to community organizations and volunteer stature as well as an Award-Winning professional photographer published in multitudes of newspapers, magazines, online publications, CD & book covers and publicity promotions and advertising campaigns.