HEATHER TROTTER JOINS 117 ENTERTAINMENT AS PUBLICITY MANAGER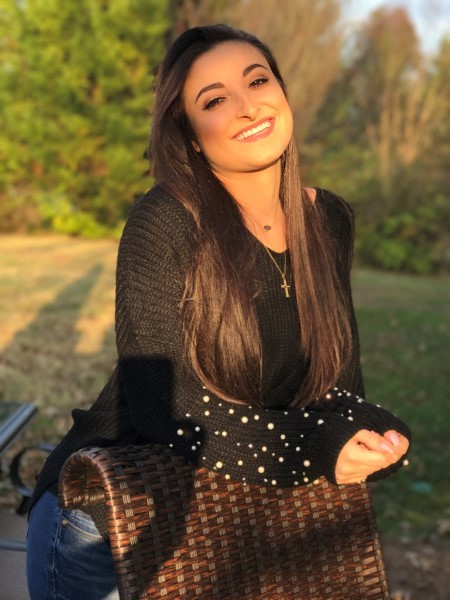 NASHVILLE, Tenn. (February 13, 2018) — 117 Entertainment President and CEO, Zach Farnum has announced the addition of Heather Trotter as Publicity Manager. A recent graduate of Baylor University, Trotter was born and raised around the music industry in Franklin, Tenn. Moving back to Nashville after school, she worked her way into the music world interning for top music publicity firms. As an intern, she worked on campaigns and coordinated tour press for artists including Randy Travis, Kalie Shorr, William Michael Morgan, Johnny Lee, Mickey Gilley, Lewis Brice and more.
"I'm so happy to be working with 117. It's been a long time coming for me to get where I am and I couldn't be more excited to work with this team and their amazing clients," said Heather Trotter.
"I've enjoyed having Heather intern for us since November. Her work ethic, drive and passion for music made her a natural choice to join our team. She's already developed working relationships with many of our clients and I have no doubt will excel in this new position," said Zach Farnum, President and CEO of 117 Entertainment.
About 117 Entertainment Group:
117 Entertainment Group is a multi-faceted entertainment firm specializing in publicity and marketing campaigns for musicians, events and brands as well as artist management and development. Their unique approach centers around the artist as a brand, utilizing new and traditional outreach methods, taking full advantage of broad opportunities to influence and stretch results beyond expectations. 117 represents legendary personalities mainly in country, rock and roll and classic rock genres as well as some of the hottest up-and-coming musicians. Founded by Zach Farnum, the group is one of the fastest-rising companies in Nashville and recognized by industry professionals across the country with a major presence in New York and Los Angeles.
# # #