Spotlighting Legends and Building the Legends of the Future
117 Entertainment Group is a collective entertainment firm specializing in publicity and marketing campaigns for musicians, events and brands. They represent some of the hottest up-and-coming musicians as well as legendary stars mainly in rock and roll, country and classic rock genres. Collectively, the group has worked with artists like Charlie Daniels, Don McLean, Randy Travis and many more as well as high-profile events and festivals including Country Stampede, Country Jam USA and more. Founded by Zach Farnum, the group is one of the fastest-rising companies in Nashville and recognized by industry professionals across the country with a major presence in New York and Los Angeles.
"Zach goes above and beyond because he has true passion for the artists and the music. His professionalism and dedication is unmatched in this industry. I have had the pleasure of working with Zach for nearly a year now through his work with a cruise that my artist was booked on. Now I am thrilled to have him represent my artist and I have no doubt he will procure many exciting opportunities to enhance his brand and career!"
~ Ami Albea, Artist Manager
"Zach is fabulous to work with, dedicated & professional!"
~ Annette Gibbons, ThinkCountryMusic.com
"I've worked with Zach on a couple of occasions, and he is as good as they come in working with media and promotions. If there was a sixth star, he'd deserve it. The guy is money in the bank."
~ Darren Tromblay, ListenIowa.com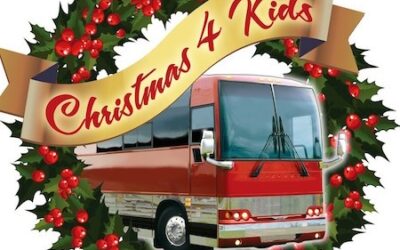 The Christmas season brings opportunities to share joy and help those in need and 117 Entertainment Artists, Lewis Brice, Paul Bogart, Scooter Brown Band and Amanda Winter are generously participating in the Christmas 4 Kids Tour Bus Show. All proceeds go to the nonprofit organization, Christmas 4 Kids, that will supply Christmas shopping money to more than four hundred underprivileged children at the annual event. Dozens of artist buses are decorated with Christmas themes, providing an opportunity for fans to get an inside look at the artists' home away from home.
read more
Max T. Barnes with Collin Raye –
"I Can Sleep When I'm Dead"
Chuck Negron –
"I'm on Fire"
Lewis Brice –
"Best Ex Ever"
Max T Barnes & Marty Haggard –
"Way Back In The Mountains"
Bobby Bare –
"Things Change"
Paul Bogart –
"All That Cowboy Jazz"